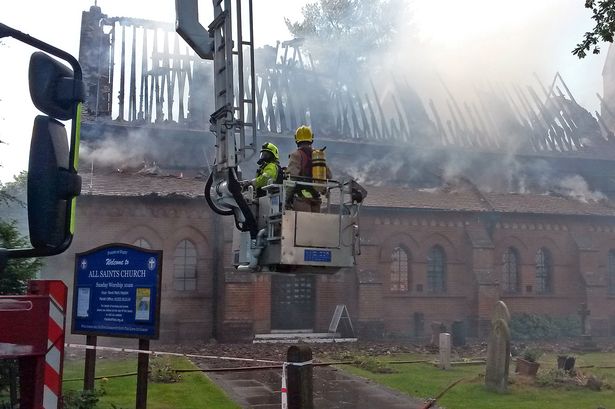 A teenager has been arrested on suspicion of arson after a 200-year-old Grade II listed church caught on fire in Hampshire.
A 17-year-old boy was arrested following the fire at the All Saints Church in Fleet on 22 June. There have been no reported injuries as a result of the blaze, but the building's roof has been "completely destroyed".
Firefighters put out the fire which ripped through the building after more than three hours. The suspected arson attack occurred after a bible in flames was found near the entrance of the church around two weeks ago. Police are investigating whether the two incidents are related.
A 17-year-old boy from Fleet arrested on suspicion of arson has been released on bail until 27 August pending further investigation.