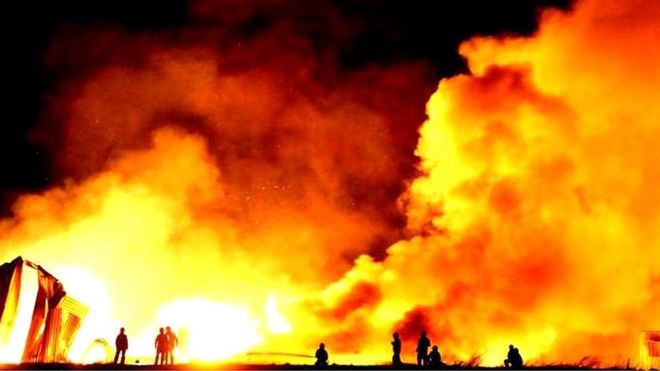 Smoke is spreading across the M25 as a result of a blaze at a wooden pallet yard, London Fire Brigade has said.
The fire, which is being tackled by 72 firefighters, began in Whitewebbs Lane in Enfield, north London, at about 02:00 GMT.
Deputy Assistant Commissioner Graham Ellis said smoke continues to travel across the M25 between junction 24 and 25.
The cause of the fire is not currently known.
Firefighters moved 30 propane cylinders from the site but believe others could still be in the vicinity of the blaze......MORE